Expert in Solar Cell Measurement
We offer the best software and tools to measure your solar cells
With the best solar cell measurement tools and software, we help you with all your solar cell measurement challenges. A large number of (R&D) institutes and universities worldwide are already using the ReRa products to full satisfaction.
Measurement Experts
With over 20 years of experience and an extended customer base, ReRa is the absolute expert in solar cell measurement and data analysis.
Happy Holidays & a Bright 2018
Thank you for doing business with us! We wish you and your families Happy Holidays and a bright 2018!
Our company will be closed from 25/12/2017 –  2/1/2018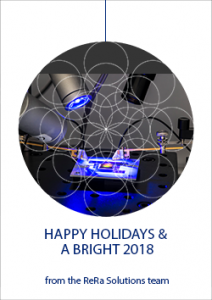 High Service levels
Long-term customer relationships is what we believe in. Together we always find the best solutions. Many organisations all over the world are already using the ReRa products.